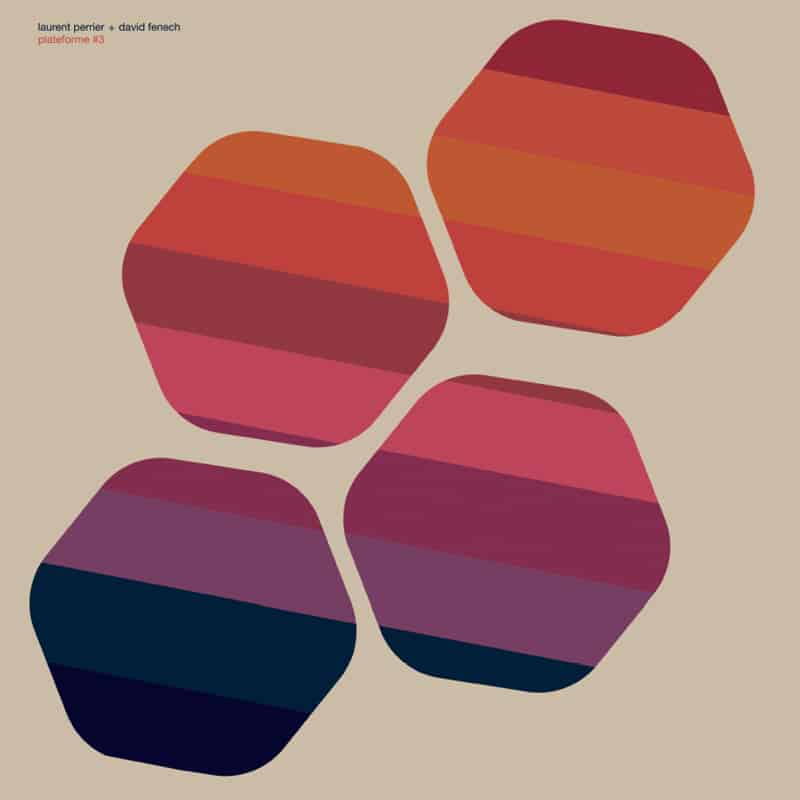 Laurent Perrier + David Fenech – Plateforme #3
Format : LP
Label : Bam Balam
Release date : 2020 (coming soon)
Tracklisting : 
Side F : Plateforme # 3.1 – David Fenech (18'01")
Laurent Perrier : Buchla + Serge modular synthesizers
David Fenech : Electric guitar, Percussion, composition, mix
Side P – Plateforme # 3.2 – Laurent Perrier (18'51")
Laurent Perrier : Eurorack modular synthesizer, composition, mix
David Fenech : Prepared electric guitar
After two albums on Baskaru with Felix Kubin, Lawrence English, Gianluca Becuzzi (2014) and later Francisco López, Tom Recchion, Christian Zanési (2016), Laurent Perrier continues his Plateforme series by inviting French musician David Fenech. Plateforme is a concept, a restrictive framework Perrier imposed on himself: to create an electronic music piece using solely a set of sound recordings provided by a collaborator.
"I simply asked the musicians to send me raw stuff close to their sound style" explains Perrier. "Some sent me a lot of material, others very little". The result shifts between Krautrock on side F (produced by Fenech) and Electroacoustic Music with a taste of Ralph Records on side P (produced by Perrier).
Laurent Perrier is a French electronic musician who composes and performs exclusively on modular synthesizers. An ex-member of the French cult industrial band NOX and founder of the record label and record shop Odd Size Records. He's now releasing his own music under the many monikers (Zonk't, Pylône, Cape Fear, Heal). He's also deeply involved into composing for dance companies, plastic art, theater on top of working in sound design and teaching modular synthesizers in a training center. The missing link between Kraftwerk, Giorgio Moroder and Pierre Schaeffer.