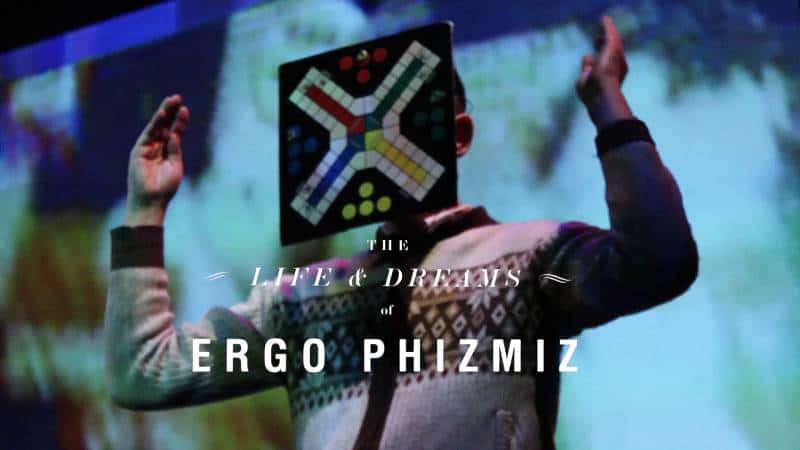 The Life and Dreams of Ergo Phizmiz
A film by Iain Chambers, UK, 2020, 57 min
An intimate portrait documentary filmed over ten years. Multi-disciplinary artist and former child-prodigy composer, Ergo Phizmiz, lives in the English coastal town of Bridport. Heralded "a musical Chris Morris" (BBC Radio 3), he is incredibly prolific; producing hundreds of hours of music and artworks with limited or zero budget. Despite drawing critical acclaim from Matt Groening (Simpsons creator / ATP curator), composer Michael Nyman and DJ Tom Ravenscroft (BBC 6Music), the chaos of his ambitious and complex projects puts huge strain on his personal life. As he attempts to rebuild, we uncover his reclusive childhood, and the struggle with communication that fuels his creative obsessions.
"A beautiful film about a musical wizard and his relentless pursuit of the mad and magical" – Tom Ravenscroft, BBC 6Music
David Fenech plays a little bit of music (the Solaris track) and appears shortly in the movie, along with Dan Deacon and many more
The Life and Dreams of Ergo Phizmiz – Documentary Trailer from Iain Chambers on Vimeo.