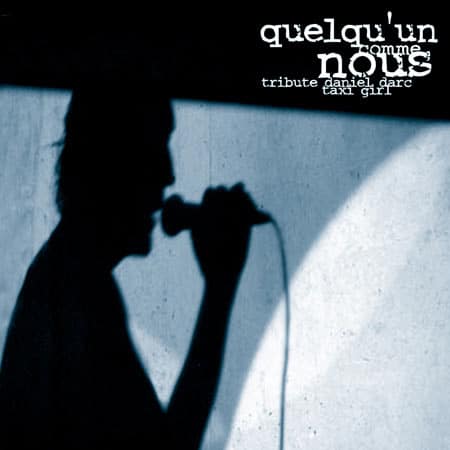 compilation – quelqu'un comme nous
release date : 2005
label : danieldarc.com

this is a tribute to the music of daniel darc ans taxi girl. available in mp3 format for free from the danieldarc.com website. david fenech uses kitchen tools and his voice for a cover of la pluie qui tombe.
Tracklisting :
01. taxidermists – b.r.u.x.l.
02. ombremor & vivian – le seul garçon sur terre
03. torso – nijinsky
04. capitaine caverne & vivian – plus je sais, plus j'oublie
05. thierry le coq – la main au coeur
06. aldes iv – npqs (factory mix)
07. les sourires trompeurs – tournez, tournez
08. dorian groin – devant le miroir
09. les bobard brothers – quelqu'un comme toi
10. al grundy – les jours sont bien trop longs
11. david fenech – la pluie qui tombe
12. monique – je reve encore de toi
13. saint lazare – il y a des moments
14. coeurvert – cherchez le garçon
15. taxidermists – b.r.u.x.l (selfdestruckt mix)