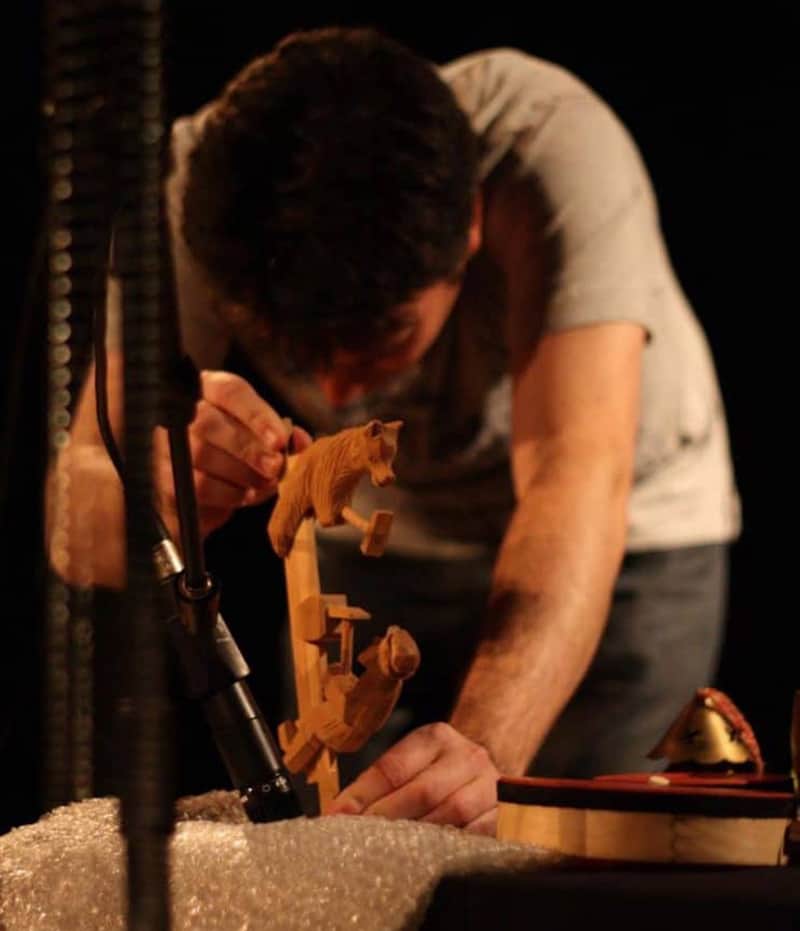 (photo by Nicolas Godin)
invited by Stéphane Garin / ensemble 0 (for radio) to prepare a mixtape. An exclusive mix made of unreleased recordings. One of them is with Klimperei (it will appear on our forthcoming album "Rainbow de Nuit" soon on Marionette) and the closing track will be on my third solo album (soon on brocoli label).
Follow this link to listen
https://ensemble0.bandcamp.com/track/ensemble-0-for-radio-184-exclusive-mix-for-david-fenech
Tracklisting :
01. David Fenech – InGuiTerLude (02'08")
A small interlude made of electric guitars recorded in 2020
02. David Fenech – Elastic search (02'41")
A composition for metal spring, mini drum and electric guitar
03. David Fenech – 2 LPs and 2 Guitars (02'31")
Improvisation with two turntables and two electric guitars, all played at the same time
04. David Fenech – Filagain (07'52")
A fake transe music from imaginary Burundi or Niger. Totally recorded in Paris, France in the noughties.
05. David Fenech & Klimperei – Un Cercueil à deux places (03'05")
A preview of "Rainbow de nuit", forthcoming LP on Marionette label. This track is a duet recording with Christophe Petchanatz (aka Klimperei). Out soon in 2021
06. David Fenech – Rocheuse (04'46")
A preview of "Mountains Of Night", forthcoming LP on Brocoli label. This is the closing track of what will be my 3rd solo album. Out soon in 2021