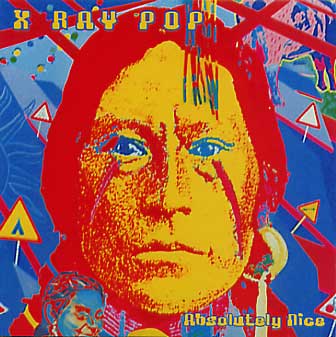 x ray pop – absolutely nice
release date : 2000
label : east west / warner music france
x ray pop is a french duet formed by doc pilot and zouka dzaza. their music is variously pop. there are many guests on this cd : francoise hardy, rubin steiner, manu (from dolly), julie b bonnie (from cornu), etienne charry, jean louis 2000… and david fenech who plays a guitar duet with doc pilot (doc meets dave).
Tracklisting :
01. e-mail
02. dans ma capsule
03. nice
04. oh viens bel angelot
05. subil espace
06. venus in love
07. after
08. avec les yeux
09. qu'as-tu mon ange, tu pleures ?
10. eskimo's kiss
11. j'applaudirai
12. les fruits
13. jbd's message
14. impudique est la prudence
15. les jocondes en rangers
16. vivement la nuit
17. 14 ans
18. doc meets dave
19. x music