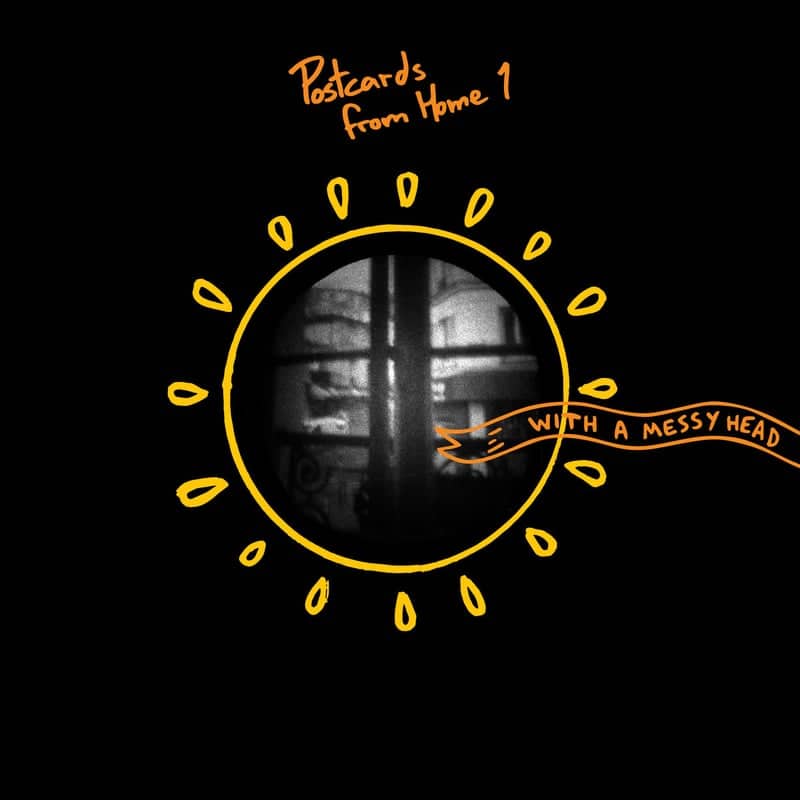 Postcards From Home
Label : With a messy head
Release date : May 7 2020
Here in France we're lockdowned at home since march, and we're not the only ones affected in a way or another by COVID-19. Many musicians have published videos of them playing at home with, most of the time, just an instrument and their voice. That's where the idea of this compilation came from. No big production, just lovely people playing music with their hearts!
01. Wanda Dochezka – Le Bourdon
02. Sacha Czerwone – Les Roses
03. Caniggiah – Gentile
04. Mårten Lärka – En Tournée
05. L & C Petchanatz – À La Cave
06. Rusted Sounds – Thinking Of You
07. Lilla Huset – Vilda Grimaser
08. Tino Brossi – Lockdown Blues
09. Tom O.C Wilson – Let In
10. Candid Lucy – Kitchen Saoule
11. Faten – J'ai Fait Une Maîtresse
12. Spooky Blue Translucent Moons – Love Is No Guest Host
01. Linda Hagood – Whispering Jackelope
02. David Fenech – Dictophane
03. Younolovebunny – Solsystem
04. Le Manque – Talkie Walkie
05. Feuillage – Antelope
06. Laurence Wasser – El Sueño
07. Capitan Bologna – Thè Imbarcato In Un Trip
08. Carton Sonore – Chanson De Rien
09. In Bear Suits – Comprehend
10. Tycho Brahé – Red Arrow
11. CL()WN – L'Or Des Restes
12. Nunofyrbeeswax – Hit Or Miss
01. Artuan De Lierrée – Jeudi
02. Bronkos – Meteor
03. Alex Rainer – Brooklyn Mall
04. Man Meets Bear – Itchy Fingers
05. L & C Petchanatz – La Valse De Nikola
06. Anandammide – Another Country
07. Sophie Katakov – Westinghouse
08. Bathysphere – Christmas
09. Shelby Bryant – Linus & Lucy
10. Lilla Huset – Hitta Hem
11. Le Manque – Saturé
12. Andrianette – Hibernating Till Le Temps De L'amour
13. Poverty Genetic – Chicken To Change
14. AD – Je Suis Qu'une Ombre
15. Wanda Dochezka – Les Yeux Brouillés