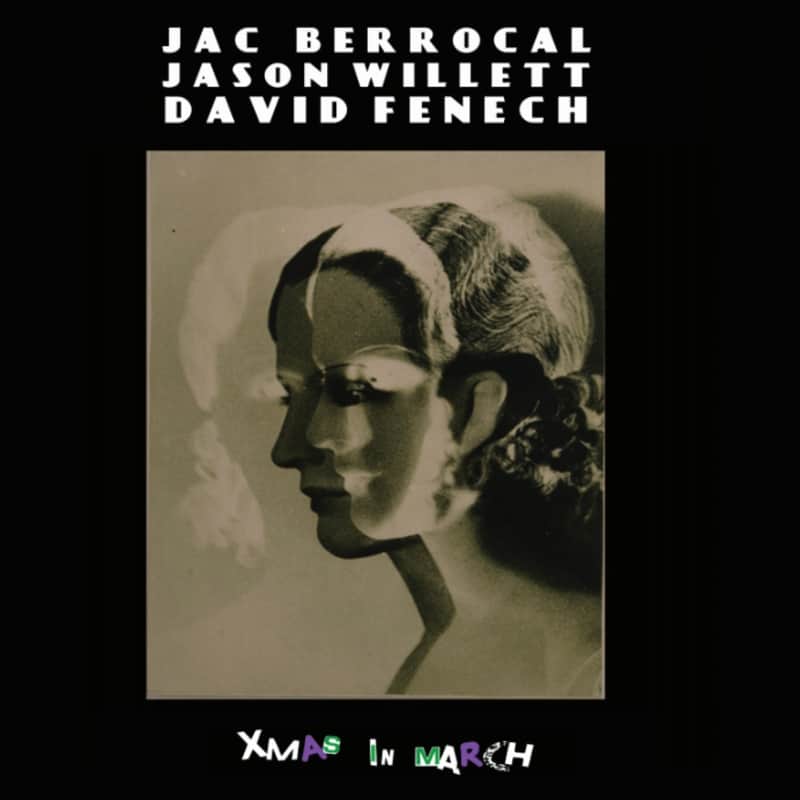 Jac Berrocal + Jason Willett + David Fenech – Xmas in March
Format : LP
Label : Megaphone + Knock Em Dead Records
Release date : June 2020
Tracklisting :
A1 – Christmas in March part 1
A2 – Fever
A3 – Christmas in March part 2
B1 – The Overload
B2 – Christmas in March part 3
B3 – Vertical Mambo
B4 – Cocoquanthusiastic
Listen :

Cover photo : Osamu Shiihara (three dimensions, 1938)
Back photos : Caroline Fenech, Aurelia Georgel, Natalie Infante
Mastered by Kevin Spencer
Jac Berrocal and David Fenech return with a new trio. After albums with Ghédalia Tazartès (Superdisque 2011, Sub Rosa) and Vincent Epplay (Antigravity and Ice Exposure, 2015 – 2019, Blackest Ever Black / KlangGalerie) and after sharing the stage with musicians such as Felix Kubin, Jean Hervé Peron (Faust), Jean Noel Cognard and Patrick Muller (Illitch)… they are now joined by famous american musician Jason Willett (from Baltimore, USA).
Jason Willett is the owner of The True Vine record shop and runs Megaphone Records since 1990 (Fred Frith, Tim Hodgkinson, The Work, R. Stevie Moore, Officer, etc). He also plays regularly with Jad Fair as a duet or as a member of his band Half Japanese. He has also played and recorded with Tatsuya Yoshida (Ruins), Ron Anderson, James Chance, Matmos, Caroline Kraabel, Jon Rose, Chris Cutler, Yamatsuka Eye (Boredoms) and many more.
Xmas in March was built around a recording session in Paris where the 3 musicians met during a Half Japanese tour day off.