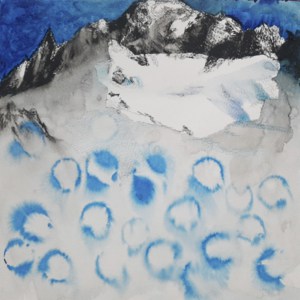 COMING SOON ON JELODANTI  jan 20 2024 David Fenech – Mountains of night Jelodanti is happy to present Mountains Of Night, David Fenech's third solo album, following…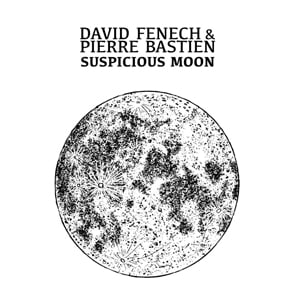 David Fenech & Pierre Bastien – Suspicious Moon https://improvedsequence.bigcartel.com/product/david-fenech-pierre-bastien-suspicious-moon-imp078 Limited Edition White LP (100 copies only) Standard Edition Black LP CD Suspicious Moon A collection of Elvis Presley…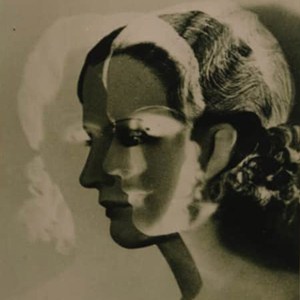 Jac Berrocal + Jason Willett + David Fenech – Xmas in March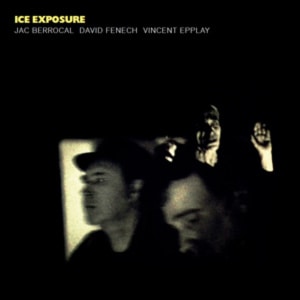 Blackest Ever Black label LP (2019) , KlangGalerie CD (2020)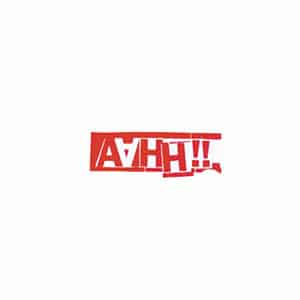 Moog synthesizer and drums duo. First album of the duet between Dominique Grimaud (synthesizer) and Veronique Vilhet (drums). David Fenech and Patrick Muller helped on sound and mastering.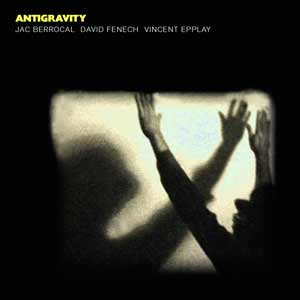 Blackest Ever Black label LP + CD (2015)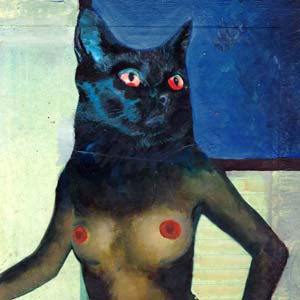 Gagarin Records LP (2013) Tout l'univers CD (2000)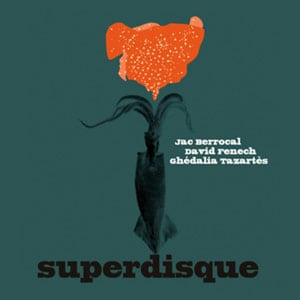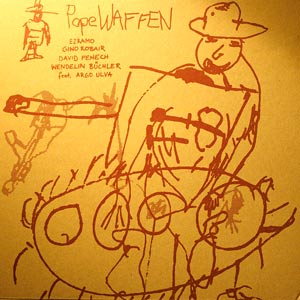 PopeWaffen is an improvisation collective including Gino Robair (percussion), Wendelin Büchler (guitar), David Fenech (guitar), Ezramo (voice) and the mysterious Argo Ulva (trumpet). Free improv recorded live in Berlin, Germany.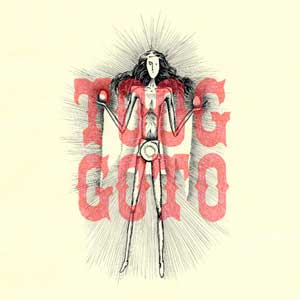 from the french musician toog. electro pop that owes his debt to david bowie and the sparks… includes contribution by movie maker michel gondry and john "fashion flesh". cover by florence manlik.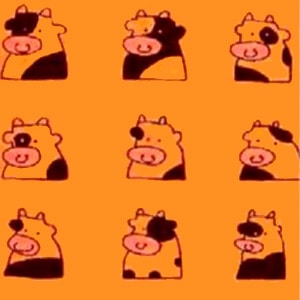 first release of david fenech + moka (antoine vimal). this vinyle record is full of cows and seagulls, toys and blips.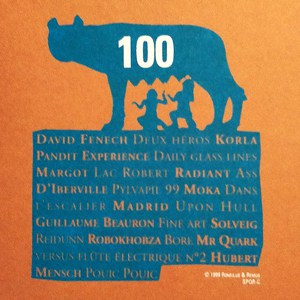 vynil lp from the romulus and remus label compiling the year 2000 scene from grenoble (capital of the alps , france).