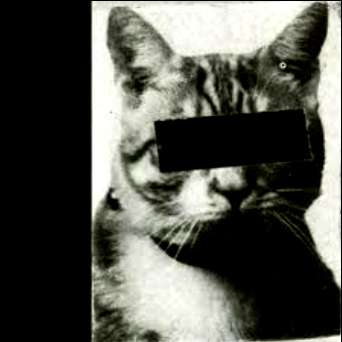 Classwar Karaoke Survey 0018
release date : 2012
format : download (link)
label : Classwar Karaoke
A downloadable compilation in the form of a survey , for the "Classwar Karaoke" serie. This one includes great contributors such as Fred Frith + Bob Ostertag + Charles K. Noyes, Anton Mobin , Ayato, Aka Bondage, Daniel Spicer, Guy Harries .. and many more to discover. David Fenech also contributes to the track 05_Elements by Anthony Donovan with sounds by Paulo Chagas, Anthony Donovan, David Fenech, Anton Mobin and Hopek Quirin.
Tracklisting :
01. 02_Elements – 01
02. 05_Elements – 01
03. 6 or 7 – Alter Ego Photographing
04. Adrian Beentjes, David Cunliffe, Anthony Donovan + Hopek Quirin – Epsilonia, Radio Libertaire, Paris, France 19.04.12
05. Aka_bondage – Ectoplasme 404
06. Akoustik Timbre Frekuency – Thee Door Is A Jar
07. Alex Charles – Layered Singing Bowl Study
08. Andre Caputo, Noura Sanatian + Noel Taylor – Clere Laude
09. Anla Courtis – Galictis DFHR
10. anotherAntidote – Pieces You Can't Sew
11. Anthony + Substanshall – Anthony + Substanshall
12. Anthony Donovan + Clive Graham – 12.08.2011
13. Anthony Donovan + John Hyatt – Art Speaks 2 (Gaze You Upon My Fix)
14. Arcane Waves – Inside The Stringed Box
15. Astma feat. Anton Nikkila – DOM
16. Astrometria + Emma Gosnell – Oh
17. Ayato + Naoki Ishida – Dérive
18. Bob Blaize, Jeph Jerman + Travis Johnson – Sky Bells
19. Bob Ostertag with Fred Frith, Charles K. Noyes + Bryan Medwed – In Tundra (edit)
20. Buskerdroid feat. Pixyblink – Soot (Pixyblink remix)
21. Cagey House – 15th Floor Adoration
22. Carlos Groënland – 30 Glorieuses
23. Carlos Ramirez – Urban Symphony
24. Cave Dwellers – Left Outside
25. Chevo Légé – Beaucoup d'Encre Sèche
26. Chris Lynn – Library Tea
27. Coffin Boffin – A Laing Story – More RD Than KD
28. Crush!!! – Some Remote, Control
29. Daniel Heikalo – Pentatonic Evening
30. Daniel Spicer – I Wish
31. Daniel Thompson + Matt Chilton – The Empty Wooden Chair
32. David Fenech – Moonlight Serenade
33. Domestic Violence – Tiny Bombs
34. Elemental Noise – Fractal Temperament
35. Elizabeth Veldon – Quasar
36. Felipe Barbosa + Rosendo J. Rocha – Intuite
37. Felipe Barbosa – In a Cage
38. Friture Trio – Cretin Bop
39. Guy Harries – Fire
40. Hal McGee – Monotrinity for Classwar Karaoke
41. Iku Sakan – Pfeiffrosch
42. Jack Twang – Senight
43. Jared C. Balogh – To Dream To Become
44. Jealousy Party – Fucked Primadonna
45. John Jasnoch – Uffam
46. Joséphine Muller + Ian Linter – Halo, Love
47. Jurica Jelic – Dogs Chant
48. Kalistongue – Castoriadis At The Hop
49. Kay Grant, Lol Coxhill + Olie Brice – Rags + Bones
50. Kecap Tuyul + Ayato – CominIncognito
51. Lil + Moonroom – Miraculozoom
52. Lode – Domestic Suite
53. Ludo Mich – Moons Moons Moons
54. MaCu – Dimensions
55. Marteau Mu – La Femme A
56. Miquel Parera – nxH21-2012-05-08_04_24_28
57. Murmurists – Phosphene
58. Oblivian Substanshall – An evening with Oblivian Substanshall
59. One Minute Wanda – Cliffhanger
60. Owl Brain Atlas – The A is For Atom
61. Paiburn – Infinity
62. Patrizia Mattioli – Incoronazione
63. Paulo Chagas – Family Old Portrait
64. Paulo Chagas + Wilhelm Matthies – Freedom
65. Paulo Chagas, Matthias Boss + Maresuke Okamoto – The Decay of the Ice Flower
66. Penates – Deep in the house
67. Pixyblink – Farewell Unkind World
68. Protecious + Lezet – Funerals
69. Qkcfose – Wrong House
70. Radio Eris – Mortal
71. Relentless – Cesta Metal Workshop Part 1
72. Roberto Lazzarino – 11 Degrees Outdoor
73. Ronny Wærnes – Marone
74. Rosendo J. Rocha – Bricolage
75. Shane Morris feat. Pixyblink – Ruby Blood
76. Snack Family – Fetter The Same
77. Sonvol – 2-2012
78. Sound Inhaler – b.2012
79. Stormhat – Sometimes It's Cold + It's Colder
80. Supersoft (14-18) – Un Pas Vers La Ré
81. The Bell Maker – The Bell Maker
82. Thomas Fernier – Danses Obscènes
83. Thomas Zunk – 120515
84. Thomas Zunk + Richard Lainhart – Oraison 120423_2
85. Trans Atlantic Rage – Renewed Rivalry Vibrato
86. undRess Beton – The Unfiled parts 1-7
87. Vor Onus – RedU
88. Vurt – Crushedradio
89. Weinberger – Misery
90. Zilmrah – You Are Only Alive Defiled By Happiness
91. Zreen Toyz – The Ruins Of Kadatheron (Lovecraft Memories op.10)