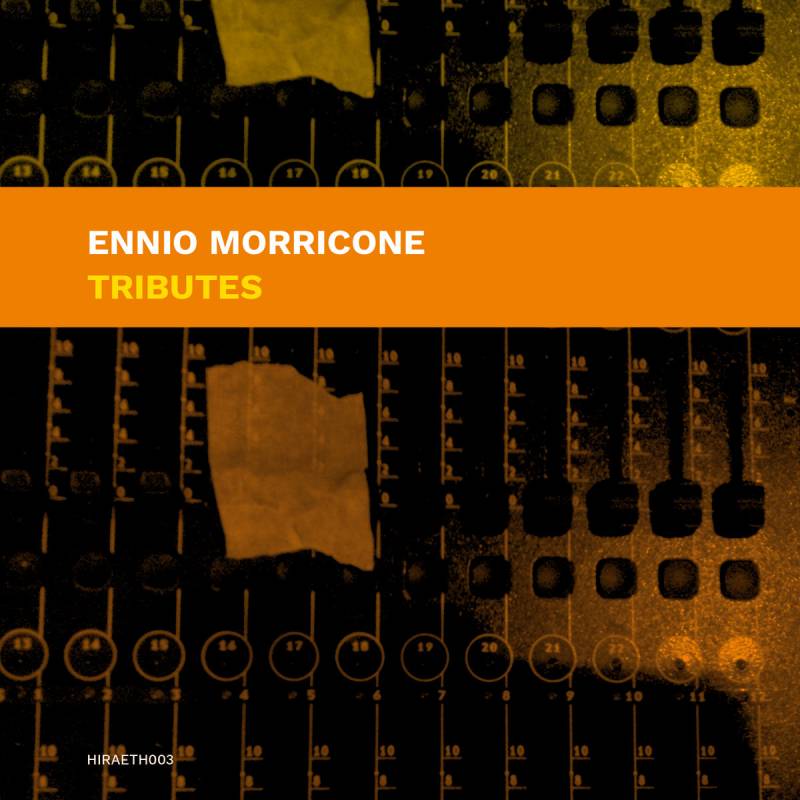 A tribute to Ennio Morricone, who died in 2020. Includes tracks by Christophe Petchanatz, Silvain Vanot, Philippe Petit, Airworld, Little Bang Theory… and many more.
01. Antonio Murga – Luci nel Deserto
02. AN EeL – DeconstructEnnioed
03. Ericka Irganon + Ptôse – Addio a Cheyenne (Theremin & Mushrooms in the Kitchen version)
04. Witold Bolik – Le vent le cri
05. Christophe Petchanatz – Guardami negli occhi
06. Patrick Champredon – Love affair with a 8 bits toy
07. Otrno Slvani – Femme fatale
08. Airworld – Carillon – Ecstasy of Gold – Carillon (Dig Return)
09. Loveless – A fistful of dollars
10. l'OrcheStrafottente – Indagine su un cittadino al di sopra di ogni sospetto (titoli) (ost, 1970)
11. Patrick Champredon – Il etait une fois dans l'ouest (pour cinq opérateurs FM)
12. March Ides – Rodéo (Le Casse)
13. Little Bang Theory – Carillon
14. Doug Shimmin – Senza motivo apparente
15. Christophe Petchanatz – Deborah's Theme
16. David Fenech – Pugni In Tasca
17. l'OrcheStrafottente – Song of Life
18. Konejo – Memento Mori Kone
19. Silvain Vanot – Il Grande silenzio
20. Philippe Petit – Trasformazioni Contemporanea (music for images and imagination)
21. Pierre Lavigne – Le bon la brute et le truand
22. Leandro Kalén – Cinema Paradiso (Love Theme)
23. Artuan de Lierrée – Marcia degli accattoni
24. Valgidrà – Anno Singolare
25. Serge Korjanevski – Eno Morricone
26. Otrno Slvani – Il colore giallo
27. Porta S. – Farewell To Cheyenne (feat. Maud Herrera)
28. Sissi Fioul – Manège à Trois
29. Tino Brossi – Satie Morri
30. Leandro Kalén – Cinema Paradiso (Love Theme) short
31. Ben Presto – Lo Spasmo Degli Occhi Freddi Della Paura
32. Frank Pahl – Ecstasy of gold
33. Serge Korjanevski – And no more icon
34. Tadash + Benjamin Faure – Con estrema dolcezza (Pt.3)
35. Miss Ming – Ennico
36. Loveless – Cheyenne
37. Greathumour – Poverty (Once Upon a Time in America)
38. Frank Pahl + Doug Shimmin – Humanity
On doit à Klimperei, musicien lyonnais bricoleur et curieux, l'initiative et la réalisation de cette compilation hommage au regretté Morricone, étrangement le seul projet de cette envergure à lui avoir été dédié depuis sa disparition en juillet dernier. En près d'une quarantaine de titres en libre téléchargement, allant du pur collage de samples aux reprises plus ou moins truculentes, angoissantes, lyriques ou décalées, c'est toute la richesse de la disco du Maestro qui trouve un écho passionnant, mettant en avant la modernité et l'influence plus vivace que jamais de ces soundtracks aventureux et singuliers. Outre quelques favoris d'IRM (Philippe Petit pour une relecture fantasmagorique de sa période Library Music, Tadash avec une reprise épique du score cultissime de Città violenta – "La cité de la violence" en français – ou encore David Fenech avec un Pugni in tasca tendu et dissonant à souhait), trois rédacteurs d'IRM se cachent dans cette tracklist avec leurs projets musicaux plutôt actifs ces temps derniers, saurez-vous les retrouver ?
Indie Rock Mag – October 2019 (link)