OUT NOW on Klang Galerie (CD)
COMING SOON on Akuphone (LP/DL)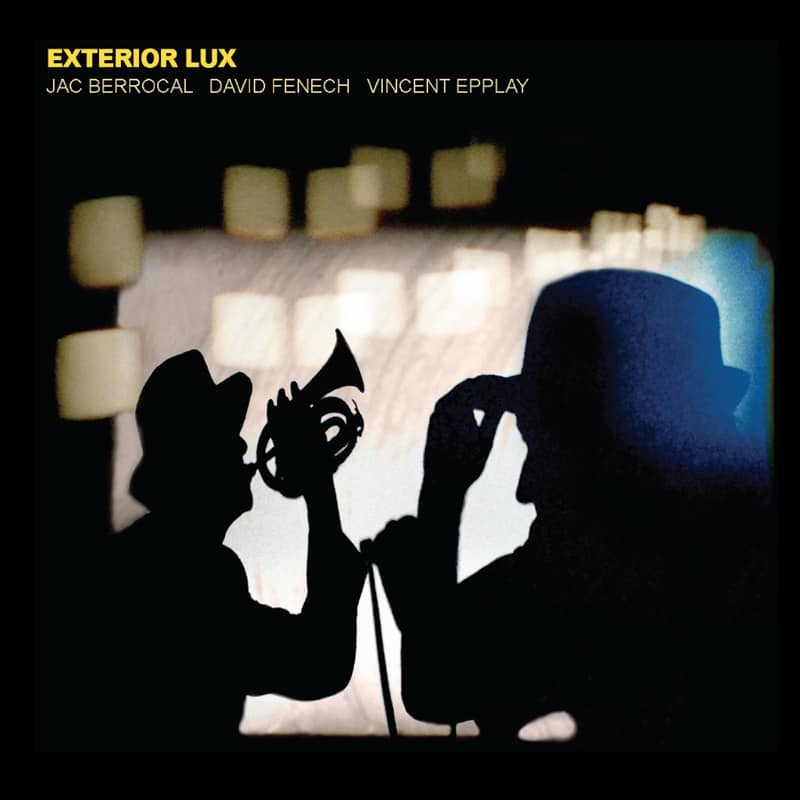 Jac Berrocal + David Fenech + Vincent Epplay – Exterior Lux
Labels : Akuphone (LP/DL), KlangGalerie (CD)
Release date : 2020
Exterior Lux is the third album from the trio Jac Berrocal + David Fenech + Vincent Epplay. Featuring Sayoko Papillon on vocals on one track and Guy Harries on flute. the song Fuis Le Feu is inspired by a song by Alan Vega. And Je me suis endormi is inspired by Jean Vasca. Mastered and cut by the legendary Noel Summerville.
Tracklisting :
01. Going Nowhere
02. Exterior Lux
03. Walkabout
04. Wakhan corridor
05. Chiroptera
06. Vetiver
07. Officer
08. Fuis Le Feu
09. Légère Dentelle
10. No Guitar Today
11. Je me suis endormi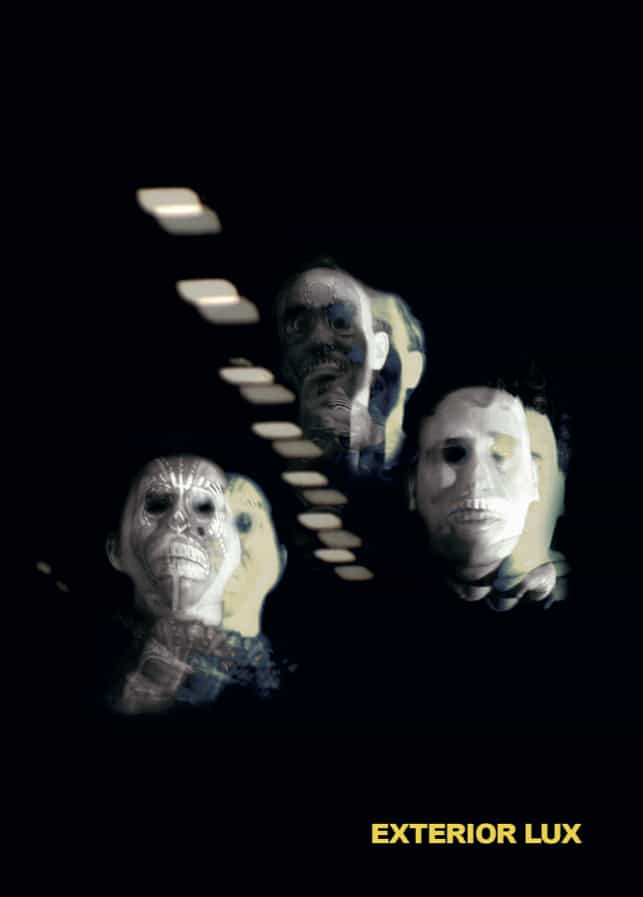 Trompettiste inclassable au CV épais comme un bottin téléphonique, co-fondateur du groupe Catalogue, il a collaboré pêle-mêle aux côtés d'artistes aussi différents Nurse With Wound, Ghédalia Tazartès, Vince Taylor, Yvette Horner, James Chance, Pascal Comelade, Michel Portal, Lizzy Mercier-Descloux… Franchissant les genres sans se poser de questions, du rock au free jazz en passant par la chanson ou l'expérimental, Jac Berrocal est un musicien qui s'aventure dans des espaces illimités, enrobés de poésie.
Aux cotés de David Fenech et Vincent Epplay, il a trouvé les partenaires idéaux, agitateurs/improvisateurs avec lesquels il peut continuer d'explorer, la musique étant un terrain de jeu hasardeux, gorgé de trésors à découvrir. Exterior Lux ne s'inscrit pas dans un genre, explosant le free jazz sur des tapis de post punk, déchirant la nuit à coups de mélodies décharnées, errant sur des lambris abîmés aux échardes pointues. Le trio s'amuse, donne le tournis, invite à la transe et au relâchement. Viscéral.
Roland Torres – SilenceAndSound, November 2020 (link)
"A lush garden where several scents combine during the day and where at night the shadows dance with the ghosts."
Dominique Grimaud about "Exterior Lux"
Recently released via the long standing imprint Klanggalerie is "Exterior Lux", the latest album by Avantgarde Jazz staple and – amongst many other achievements – collaborateur of Steve Stapleton's Nurse With Wound, Jaki Liebezeit and Pascal Comelade Jac Berrocal who is teaming up with experimental electronic sound artists David Fenech and Vincent Epplay for this eleven tracks and 38 minutes spanning exploration within the sonic realm. Opening with the distinct, stripped down and expertly produced Electronica vs. (No)Wave / Ingenious Dilletantes / Coldwave banger "Going Nowhere" we're drawn straight to the center of neon-lit concrete dancefloors populated by the most freaky amongst the creatures of the night whereas the albums title track "Exterior Lux" provides a deeply haunted Jazz Noir / Future Jazz vibe in the most abstract and electronic of all senses. The subsequent "Walkabout" gravitates towards Industrial-informed experimental NuBeat, the "Wakhan Corridor" leads to a stripped down version of haunted late night Future Jazz and "Chiroptera" dabbles with Oriental PostPunk Dub vibes in a way slightly reminiscent of groups like the infamous C Cat Trance. Following up is "Vetiver", a well hypnotic ebb and flow led by ever swelling guitars and a haunted, avantgardistic vocal performance, "Officer" introduces a minimalistic, Tribal-informed and Dub-infused variation of PostPunk once again and "Fuis Le Feu" amalgamates Spoken Word abstractions, intense DesertBlues guitar variations and a digital Dub riddim well suitable for dark'ish Illbient sets to form a fascinating sonic melange. Furthermore "Legere Dentelle" introduces brittle female vocals to the late night DarkJazz / SpunkJazz equation, "No Guitar Today" even crosses over into – ofc – Jazz-infused and slightly off-kilter DubTechno realms for highly advanced dancefloors and the final cut "Je Me Suis Endormi" waves goodbye in a spine-tingling, post-apocalyptic Spoken Word manner for those who know. Highly recommended, this.
Nitestylez , November 2020 (link)