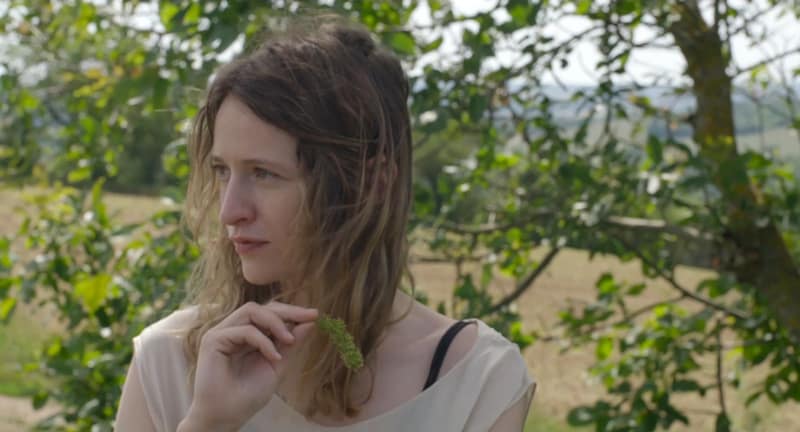 Soundtrack of the film OEIL OIGNON by Michel Zumpf (2021)
https://michelszumpf.bandcamp.com/album/il-oignon
Released October 1, 2021
Orchestrated around a fantastic cast of musicians, we will encounter the trumpet of Jac Berrocal, the British musician Morgan Fisher (Mott the Hoople), the delicate music of Delphine Dora, the strangeness of Ela Orleans. We also hear the singular universes of Loup Uberto or Jean-Pierre Petit, to name a few. This soundtrack completes a musical trinity : This is the third film of the "Geographe manuel 2" after Socrate pour prendre congé ( 2017 ) and Carte de visite ( 2019 ). Orchestrated, edited and mixed by Michel Zumpf from many sound sources. It is a true journey in sound, which can be listened to without the images, independently of the film, while keeping its strength and relevance. The ear is carried away in various sound worlds, from the intimate to the great spaces, in a absolutely unique electroacoustic work. The casting features well known actors : Corinne et Gilles Benizio (alias Shirley et Dino), Jean-François Balmer, Aëla Labbé..
Here is the list of musicians, in order of appearance:
Jean-Yves Aizic
Puce Moment ( Pénélope Michel, Nicolas Devos )
Morgan Fisher
Lau Nau ( Laura Naukkarinen )
Maud Gnidzaz
McCloud Zicmuse
Isabelle Sengès
Tomomi Kubo
Mariannig Larc'hantec
Pierick Houdy
Bruno Helstroffer
Delphine Dora
No Tongues ( Ronan Courty, Ronan Prual, Matthieu Prual, Alan Regardin )
Matthieu Heim
Camille Déruelle
Loup Uberto
Benoit Joblot
Ell Sol (Joan Mena)
Jacques Puech
Rachael Grace
Danaé Monnié
Cécile Lartigau
Ana Orozco
David Fenech
Thomas Epstein
Ela Orleans
Jean-Pierre Petit
Jac Berrocal
æfv ( Éliane Blaise )
Fishbach
Amnon Raviv
Julia Boucaut
Philippe Burneau
Agathe Max
Oli Heffernan
Dimitris Stavrakakis
Stephanos Thomopoulos
Sylvie-Jane Courapied
Tori Kudo
Julia Kent
Liz Melina Godoy Nieto
And the cast of actors :
Christa Theret
Mireille Perrier
Angeliki Papoulia
Sarah Stern
Jean-François Balmer
Robert Périllat
Aëla Labbé
Corinne et Gilles Benizio
Danaé Monnié
Lucie Gallo
Lara Raymond
Sylvie Jane-Courapied
L'invitation au voyage de Michel Zumpf, mixeur de formes lancinantes. Le réalisateur reprend le fil de son essai poétique filmé avec cette fois 41 musiciens. Voyez-vous bien le titre du film ci-dessus? Vous ne l'entendez pas. Cependant, il vous émoustille. Vous ouvre l'esprit comme une pelure. De quelle collure hasardeuse surgit le premier groupe sémantique? Quelles larmes ont au juste occasionné le second ?, vous demandez-vous sans doute. Nous ne sommes pas sûrs d'avoir des réponses à ces questions. A la place, nous avons une petite histoire à raconter. Elle débute en 1994, à la rencontre sur un écran de cinéma du Géographe manuel, premier film de Michel Zumpf, inconnu alors de nos services. Rencontre stupéfiante, à proprement parler inoubliable, tant l'impression était forte d'avoir affaire là à un autre monde du cinéma. Une moitié de film muet en noir et blanc, documentaire. Une suite fictionnée en couleurs avec le son. Des tableaux hétéroclites. Une fibre scientifico-poétique. De l'humour. De l'érudition. Une préciosité certaine. Un art de mettre les choses du monde (gens, musiques, objets, nature, sentiments…) dans un rapport nouveau. Décrassage garanti de l'esprit. Nouvelle jeunesse de la sensation. Renseignement pris, l'auteur de cette folie baroque, né en 1957, transfuge de la philosophie, de la pêche et de la publicité, menait une carrière d'artiste-photographe-cinéaste. Le discret coup d'éclat du premier opus du Géographe manuel procédait d'une sorte de pari furieux. Convaincre des chefs opérateurs prestigieux de prendre gracieusement sur leur temps libre pour enregistrer chacun 122 mètres de pellicule avec un Cameflex. Dix-sept acceptèrent, tombant sous le charme bizarre du fécond discoureur. Parmi eux, Raoul Coutard, Emmanuel Machuel, Agnès Godard, William Lubtchansky, etc.
Vingt-trois ans plus tard, au terme d'un insondable silence, Zumpf reprend le fil de son essai poétique filmé. Socrate pour prendre congé (2017) poursuit l'œuvre initiale en la déportant du côté de la musique. Le film met au jour, en tableaux chantés, une œuvre méconnue d'Erik salle pour chant et piano, composée en 1918 à la demande de la princesse de Polignac, qui souhaitait de la musique. Le film revient au principe liminaire d'un accompagnement gracieux qui structurera l'œuvre pour accompagner ses lectures de philosophie. Puis Carte de visite (2018) exhume ce poète méconnu que fut Max Jacob. Œil oignon, son nouveau film, revient au principe liminaire d'un accompagnement gracieux qui structurera l'œuvre, avec cette fois quarante et un musiciens sollicités pour écrire une phrase musicale du film en devenir. Ils ont pour nom Delphine Dora, Morgan Fisher, Ell Sol, Ela Orleans, Jac Berrocal, Fishbach, David Fenech… Les connaisseurs y reconnaîtront un continent hétérodite et underground où l'expérimentation prévaut sur toute autre considération. Les merveilles n'y sont pas rares. On y entendrait une sorte de retour à une origine sonore de leur art qui confine à la plus extrême sophistication.
Michel Zumpf, autopromu mixeur de ces formes lancinantes, les couple à moult citations littéraires et les dispose sur un échantillonnage de vues simples suggérant à leur tour un monde intérieur foisonnant et complexe. Huître en gros plan, morceau de viande qu'on découpe, jeune fille à chapeau déclamant, manège dans la nuit, titres de livres chers, affiches de propagande, paysages ventés et architectures… Cette archivistique intime et ésotérique témoigne d'une conception de l'art plus que jamais fondée sur l'élection, la beauté, la distinction. Assumant le risque de laisser des spectateurs à quai, l'invitation au voyage se considère..
Jacques Mandelbaum – Le Monde (29 Septembre 2021 – link)
"Ces cadres offrent l'épreuve d'une généreuse errance. On pense à Nietszche disant dans une lettre italienne qu'« Il n'est donné à personne de vivre partout » … de ce temps de l'arpentage, qui permet d'effleurer une forme féconde d'agitation, de cet autre à l'étude où l'expérience de penser commande d'éprouver plus intimement la durée ; un tâtonnement, une patience dans la rencontre. Tous deux coïncident d'un lieu l'autre. Après Nietzsche choisissant l'errance, Simone Weil subissant l'exil soutenait que la pensée ne se forme que dans un esprit se trouvant seul en face de lui-même. Ces chemins sont seuls et multiples, oscillatoires, se meuvent comme errances solitaires, famines de voir, avec du même temps l'audace de convoquer un foisonnement de sources, de corps, de matériaux et de questions."
Loup Uberto
«Couple, farewell; I go to see the shadow you became.» These words, taken from Mallarmé's famous poem (L'Après midi d'un Faune) are the general philosophy and the watchword borrowed by Michel Zumpf to cross anew the border between fiction and documentary(temporarily) closing the trilogy initiated with «Socrate, taking leave» and «Carte de Visite». After Satie and Max Jacob, both misunderstood poets and still unsung heroes of their own lives, «Eye Onion» haunts unusual places and immortal landscapes, tracks light and shadows, voices in high and low tones, lost songs and the organic noise… while «the world is going to end», as stated in one verse by Baudelaire. Bursts of beauty are patiently tamed by a contemplative eye that's winking sometimes at the actual air. To History «Eye Onion» responds by short stories, in a visual collage surrounded by the works of the 40 composers and performers who sign the soundtrack that accompanies a great picaresque dream.
Jean-Pierre Petit