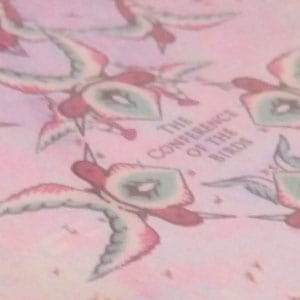 Description The Conference of the Birds is a Razoff production publishes as Audio Cassette by Razoff (activeRat and Zonoff). It goes back to a Zonoff/Picnic Project with the…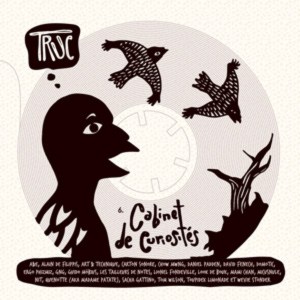 A fantastic compilation tape with artists such as Daniel Padden (Volcano The Bear), Ergo Phizmiz, Mami Chan, Domotic, Gng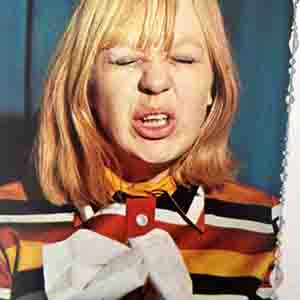 Radio Caliban is a limited edition cassette and digital compilation bringing together all the singles and key album tracks released on Blackest Ever Black in 2015. Includes Tropic of Cancer, Regis, Jac Berrocal, David Fenech, Vincent Epplay, Tarquin Manek, Rat Columns, Exploring Jezebel, F ingers…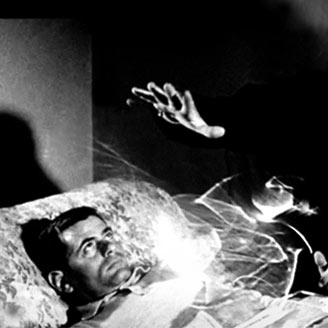 A book + Tape by Vincent Epplay. Released with a tape, mastered by David Fenech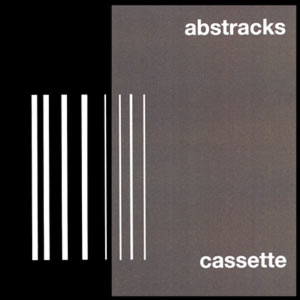 abstracks is a compilation tape edited by rainier lericolais for his exhibition at le confort moderne, poitiers, france. limited edition of 100. uses one track of the david fenech + jac berrocal + ghédalia tazartès trio.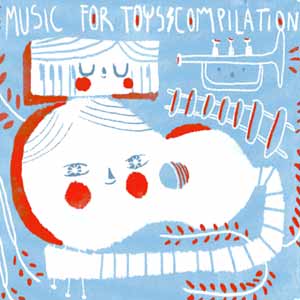 cd reissue of the compilation tape from monsterK7, including two extra tracks by kawaii and o'folk brothers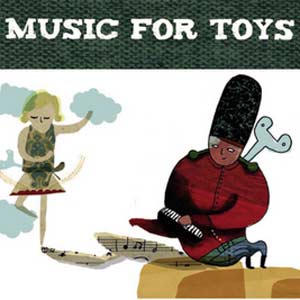 a compilation tape with musicians playing their toys. released by monsterK7 in the noughties.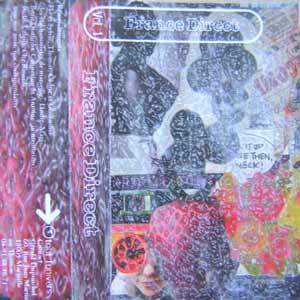 france direct is a compilation tape released by tout l'univers. french touch, do you like it ?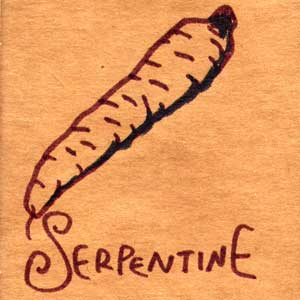 An exclusive audio tape released for the Serpentine Festival (April 17, 1998). Including Moka, Madrid, Clair, Cispeo.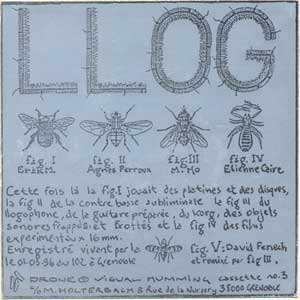 llog was a duet between david fenech & manu holterbach. both played prepared electric guitars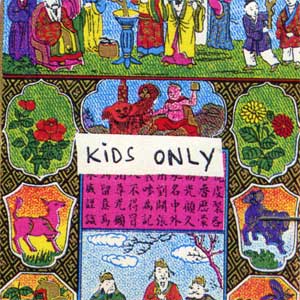 the very first demosaurus release. only for kids. with tracks by frank pahl, yximaloo, trevor wishart, dragibus, falter bramnk, klimperei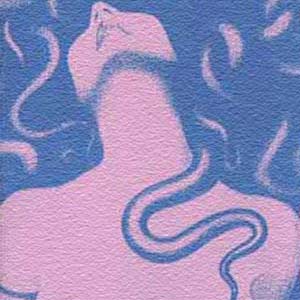 a compilation tape of industrial music from the nineties. limited edition of 100 copies.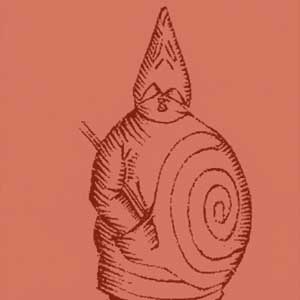 compilation tape from the nineties. independant french scene. with david fenech, herman dune, heliogabale, cosmodrome, and others.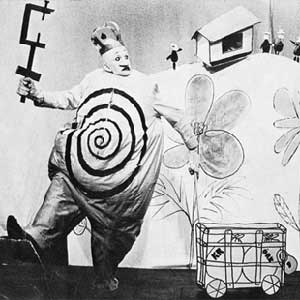 compilation tape from the nineties. independant french scene. including the very first track of peu importe