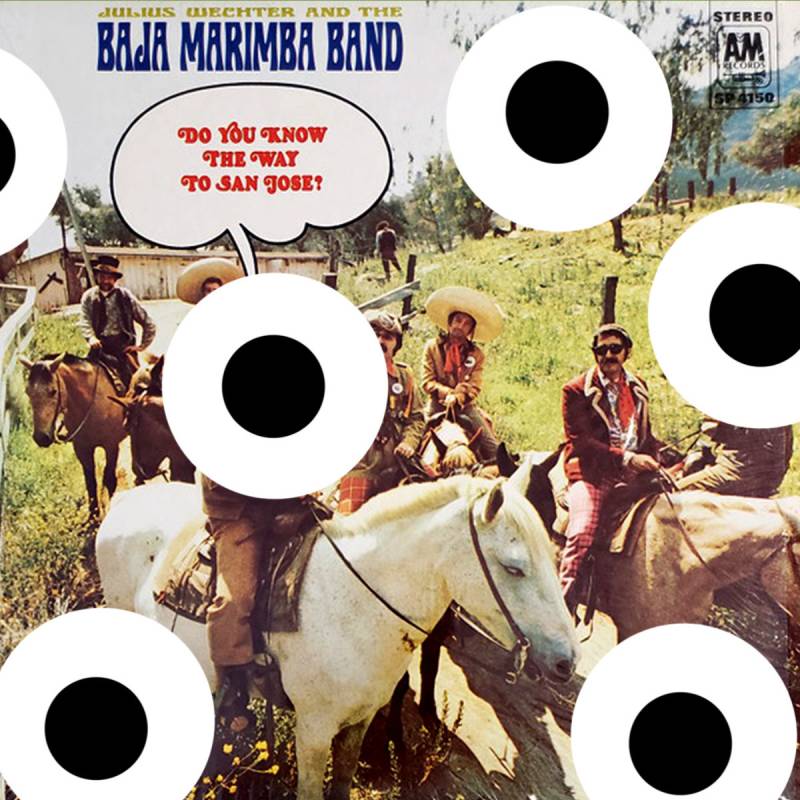 ¡Ay caramba!
Label : Camembert Electrique
Release Date : April 2021
https://camembertelectrique.bandcamp.com/album/ay-caramba
I have a track on "¡Ay caramba!", a compilation dedicated to Mexico. This music was built from a playing with a vinyl turntable playing a "Baja Marimba Band" LP (with additional Snare, Sampler, Electric Guitar, Bodhran, Tamboorin, Effects).
Tracklisting :
01. Laztek – Chess Mex
02. Aura En El Espejo – Ánimas Que Desvanecen
03. Leandro Kalén – Hymn
04. Philippe Neau – Mejico's Whispering
05. Erreur 444 – Pedro Infante Canta Llorona Y Se Equivoca
06. Dzeta – Los Colores De La Muerte
07. Elaltitan – Voltereta De Pentapichichi
08. Batard Tronique – Cholo Mexico
09. Ben Presto – Mexicanada
10. Daniel Pico – Camazotz
11. Wilfried Hanrath – Once I Travellled To Visit Mexico
12. Serge Bardot – Sounds Of Mexico City
13. The Day It Rained Frogs – Lucha Libre
14. David Fenech – Baja Ma Rimba
15. Flavour – 2-08 A.m. Viaje Onirico Mexicano 26:02
16. Adarcah – Rhodakanaty 's Secret Of Secret Land
17. Cambouis Quantique – Imaxico
18. Atmospheric Disturbances – Donde Hubo Fuego Cenizas Quedan
19. Antonella Eye Porcelluzzi – Donna Messicana
20. Hïdrō – 4 Cuerdas De Nailon
21. Decaying Muse Complex – The Great Serpent Will Devour The Corrupting Sun
22. E.d.o – Qiringua
23. Hari Hardman – Teeter Totter
24. Billy Yfantis – The Mexican Industrial Revolution
25. Pendro – After The Day Of The Dead
26. Thomas Park – Mexico Sun And Moon
27. Mitei Narico – Chichén Itzá
28. Terbeschikkingstelling – R.f.m.
29. Srvtr – Mxc 2.0
30. Toshiyuki Hiraoka – Patas De Calamar
31. Mean Flow – Mexican Noise Revolution
32. Batard Tronique – Mex Avery
33. Aparelhagem Malk Espanca – La Lorona
34. Maruda – Playing With Masks
35. Whλlthisиey – J.reyes
36. José Miguel Candela – Stretto Leporello / Hikuri Neirra
37. Gerardo Colin & Shaun Robert – Alto Alto Alto
38. Atmospheric Disturbances – Maquiladora
39. Humanfobia – Catrina
40. Fencepost – Preparation_xx_cucaracha_iii
41. Radio End – Audiotract For The Next Mexican Revolution
42. Lärmschutz – Bifronte
43. {an} Eel – La Cucaracha (Stepped On Mix)
44. Dj Mixxxuruca – No Controles El Ojala
45. Salvator Crowley – Ritos Antiguos De Hongos
46. Ubuntu Sound Antisystem – Que Viva Mexitli !
47. Planetaldol – Baton Serpent
48. Muwn – Leyenda De Los Soles
49. Atmospheric Disturbances – Oh, Malinzin
50. Ocean In A Bottle – Storm On Bay Of Campeche September 2020
51. Slavek Kwi – Rattlesnake
52. Tetsuo Furudate – Voice Of Caracol
53. Hans Castrup – Sacrificial Ritual On The Sun Pyramid Of Teotihuacán
54. Tom Cadillac – Mexican Tunnel
55. Yaka-anima & Aura En El Espejo – La Higuera
56. The Blizzard Sow – L'homme Absinthe
57. Roberto Vodanović Čopor – Between Light And Shadow
58. Atmospheric Disturbances – La Mujer Dormida
59. Verónica Mota Galindo – Sor Juana And Her Divine Narcisus
60. I, Eternal – Quatre Cordes De Nylon (Hïdrō Remix)
61. Saint De L'abime – La Llorona
62. Substância Negra – Réquiem De Los Muertos
63. Persefone – Aztlan
64. Coelhinho Felpudo – Senõr Don Gato
65. Bangu Telecom – Vika Borja & Orquesta Sismica __tectonicamix
66. Uruly – Cale-se! Cale-se! Cale-se! Você Me Deixa Louco! (Cover Do Kiko)
67. Lord Cernunnos – Templo De Quetzalcóatl
68. Harshfiend – Mexicanadian Death Match